How We Can Help
Faculty Development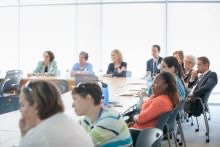 Educator Professional Development Program
Duke AHEAD offers many sources  of faculty development for faculty who want to strengthen their role as an educator. The EPD programs include skill building workshops (monthly faculty development sessions), education grand rounds, journal club, an annual Education Day, and a certificate program in teaching. Content areas include instruction and assessment; educational research and scholarship; innovations in education; effective use of educational technology; and educational leadership. Individuals may apply to...
Recognition and Promotion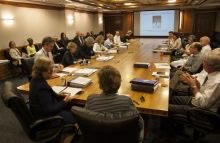 Duke AHEAD will assist  faculty who wish to incorporate education activities as a significant component of their academic portfolio of accomplishments for promotion by:
providing support and formal mentoring for faculty who want to develop a career in health professions education
recognizing educational accomplishment with teaching awards annually to those who embody the principles of excellence in teaching 
establishing appropriate metrics to evaluate academic accomplishment in education
assist in  documenting their education contributions for...
Research and Innovation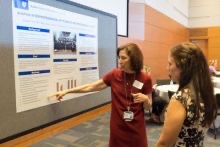 Research Support
The Academy will advance the importance of educational scholarship by supporting faculty in their pursuit of a rigorous educational research agenda. Scholarly activity within the Academy will lend credibility to the education component of Duke's tripartite mission and contribute to advancing the field of health professions education. It will provide a framework for affirming the value of educational contributions in promotion and tenure processes. Specifically, the Academy will:
offer assistance and resources to faculty who wish to conduct...